The Flying Food project has now been running for nearly two years. It is gradually spreading over the coasts of lake Victoria to generate income and provide better nutrition for hundreds of malnutritioned consumers in the area. However, the road to a fully functional value chain is still long. At this moment three pilots with five to ten farmers each regions have been set up in different regions. After expanding in two steps to 200 farmers, the business case should be self-supporting. Farmers as well as processors and sellers need to profit from the cricket value chain. To be able to 'fly' towards better food for the consumers, more funding is needed.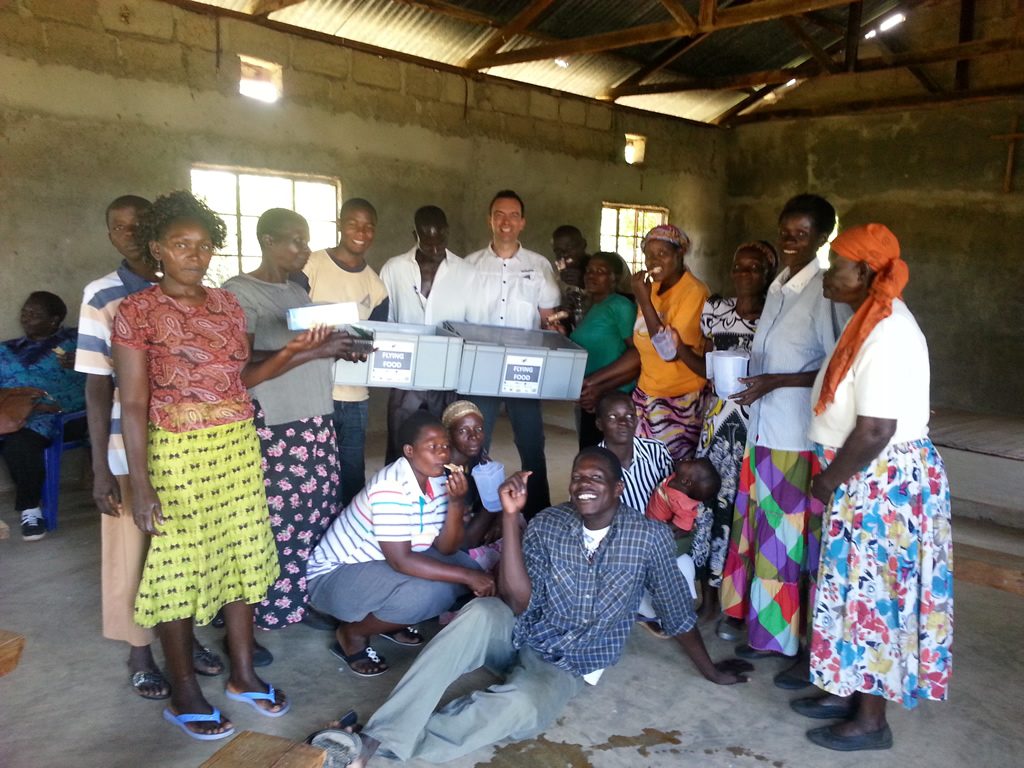 With this additional budget
farmers can be equipped during the pilot phase with reduced investment risks
farmers can be more intensively be supported and trained to increase chance of success and reduce early drop out
cricket rearing centers can be equipped
materials for processing centers can be provided
consumers can be taught about the nutritional benefits of the cricket
Companies that are willing to sponsor the Flying Food project are kindly invited in this critical stage of the project. Please join us in reducing malnutrition and contact us to discuss your best fit into the project!
An example of financial support is sponsoring of two cricket rearing buildings , one in Masaka (Uganda) and one in Kisumu by Rotary Hillegom. These rearing houses and materials were used to start up first rearing in these areas.